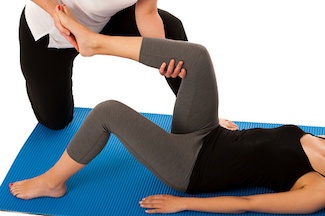 Therapia is the first online marketplace connecting physiotherapists to nearby patients seeking a convenient and personalized home physiotherapy solution.
Therapia patients have the usual sprains and strains that require physiotherapy, however their platform is especially suited to those who are post-surgical. Typically these include ACL and meniscal repair, total knee and hip joint replacements, tendon repairs and post-fracture care. These impairments are commonly associated with edema (swelling), the control of which is critical to speedy recovery.
For Therapia patients, relying on the inconvenience and modest effectiveness of simple ice-packs is now a thing of the past. Therapia has partnered with Game Ready to provide access to state-of-the-art compression cryotherapy. Patients looking to maximize recovery will now have direct access to units through Therapia, maximizing their recovery under the supervision of their treating home physiotherapist.
Therapia allows patients to select physiotherapists in their area by ratings, biographies, and fees, providing both choice and convenience. For more information about Therapia physiotherapy in the Greater Toronto Area please visit www.therapia.life