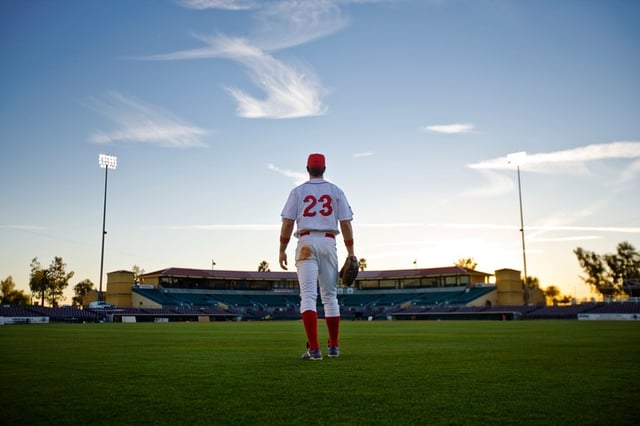 Cryotherapy for athletes is not a new concept, but as the technology gets more sophisticated it is easier -- and more comfortable -- to use cold therapy for both injury recovery and after workouts to relieve pain and inflammation. Although some athletes use whole-body cryotherapy chambers to drop the temperature of the entire body, many prefer to use the targeted therapy that a cold therapy device delivers. With the additional benefit of active compression, a cold therapy device allows athletes to recover more quickly.
Some of the athletes that have adopted the use of a cold therapy device to relieve the pain and swelling associated with injuries and tough workouts include:
The grueling training required for triathletes to excel can take a toll on the body. This is why Sarah Piampiano uses cryotherapy after every training session to recover before the next one. Because she applies ice and compression so frequently, it makes sense for her to use a cold therapy system that delivers both benefits in a single unit. Cryotherapy is easy to apply with a portable system, so no matter where she is training, she can get the benefits of cold and compression after every workout.

Pitchers are known for getting shoulder and elbow injuries from repeating the same motion over and over. During the long professional baseball season, pitcher Mike Leake is proactive about protecting his body from injury. After training sessions, he uses cryotherapy to reduce pain and inflammation in the muscles and connective tissues in his arms, legs, and shoulders to help him be in top shape when he pitches.

Few athletes experience the full-body impact of an ultimate fighting competition. In addition to the athletic rigors required to stay competitive in the ring, ultimate fighters also suffer contusions and traumatic impact injuries that other athletes do not. This is why Nathan "Rock" Quarry uses cryotherapy after every fight and between training sessions. He also knows that active compression will help his body heal faster so he can continue to train hard every day of the week.

Skier Daron Rahlves successfully used cryotherapy after sustaining a hip injury and is committed to doing the same for any future injury. By using a cold therapy system that has body-conforming wraps, Daron was able to apply therapeutic cold directly on his hip that penetrated deep into the injured area to help him recover more quickly.

Trainers have recognized that individual athletes benefit from cryotherapy, which is why they are using it for entire teams. Some of the professional teams that use cryotherapy for athletes include the New England Patriots, Chicago Bulls, New York Yankees, and dozens of others. Dance companies like the American Ballet Theater and San Francisco Ballet are also committed to helping their performers recover from injuries with the help of cold and compression therapy.

It's clear that the pros rely on cryotherapy for athletes, but did you know that anybody can use a cold therapy machine for injury recovery? Ask your doctor or physical therapist about renting a Game Ready unit next time you get injured.