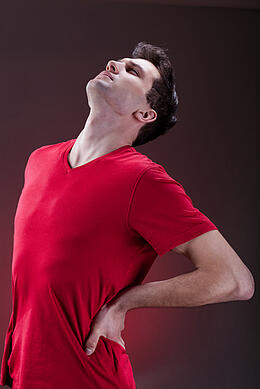 Think about all of the people you know who have complained about back pain at some point. Chances are, you are included in that group. Back injury is a major problem in the United States, and an expensive one. If you are one of the millions of Americans who suffer from a back injury, read on to learn more about this common condition and what you can do about it.
Back Injury Statistics
If you experience back pain you are not alone; these back injury statistics prove it:
The Bureau of Labor Statistics has indicated that more than one million back injuries are sustained each year in the workplace.

Twenty percent of all workplace injuries are related to the back.

In general, back pain impacts 80% of the population at some point.

About one-quarter of the time taken off work is because of back injuries. This is the number one reason in the country for missed work.

Pain in the low back is the leading cause of disability in the world.

In the United States, more than $50 billion each year is spent trying to treat back pain.
Tips for Fast Recovery from Back Pain
In addition to the pain and discomfort, missing work and paying for treatment are reason enough to avoid a back injury. Follow these tips to help prevent back injury:
Stay active and maintain a healthy diet

Avoid long periods of inactivity
Stretch and warm up your muscles before vigorous activity, including everyday activities like gardening or cleaning
Learn correct posture
Wear shoes that fit properly and have a low heel
Lift all objects (both heavy and light) using your legs and not your back
Do not twist while lifting objects
Do not smoke because it limits blood flow to spinal tissues
Ensure that your workplace environment is ergonomic
Although prevention is always the best approach, when back injuries happen follow these tips to recover from them as quickly as possible:
Work with your doctor to select the appropriate medication for acute pain, if necessary

Use cold therapy

to reduce inflammation

Perform stretching and strengthening exercises as recommended by a physical therapist
The back injury statistics speak for themselves. If you have not already, you are likely to experience back pain at some point in your life. When you do, be prepared to face it with the Game Ready cold and compression therapy system. Therapeutic cold and active compression are proven to help combat inflammation and speed up the recovery process. Talk to your doctor or find a Game Ready provider near you to learn more.