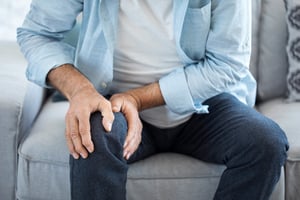 Physical therapists who routinely treat athletes may want to offer cryotherapy solutions in order to stay competitive. Athletes are more savvy than ever about their own treatments, and cryotherapy is one area where physicals therapists can try to stay ahead of the curve. Simply offering ice packs is not enough; athletes expect more from their physical therapists, and offering the latest cryotherapy solutions is one way to provide effective treatments.
Overview of Cryotherapy
Cryotherapy—or cold therapy—is not new to physical therapy: physical therapists have been recommending periodic icing since the dawn of the profession. However, what has changed is the way cryotherapy is delivered. Many physical therapists now provide gel packs that stay colder longer, ice baths that enable delivery of therapeutic cold from every angle, and other types of cold therapy systems, including those that provide additional treatment modalities such as active compression and rapid contrast therapy.
The physiological effects of cryotherapy are well known to physical therapists:
Reduction in pain

Decrease in blood flow
Prevention of edema
Reduction in inflammation
Less metabolic demand
Fewer muscle spasms
All of these effects benefit athletes when treating the most common injuries and during post-operative recovery.
Popular Use Cases for Cryotherapy
Athletes are particularly driven to recover from injuries as quickly as possible, and they expect physical therapists to provide solutions that contribute to a speedy recovery. Cryotherapy systems that can be used at home are growing in popularity because they allow athletes to safely continue treatment outside of the clinic.
Cryotherapy may be used to treat a broad range of injuries and conditions, including:
Sprains and strains
Bone fractures
Overuse injuries
Pain caused by acute injuries
Post-surgery recovery
Post-workout muscle soreness
Because cryotherapy systems use wraps that conform to any area of the body, they are ideal for many types of athletes and for injuries in many areas of the body.
Benefits of Cryotherapy over Other Therapy Types
Athletes want cryotherapy that is convenient to use, not messy, and, most importantly, effective. This is why cryotherapy systems that use body-conforming wraps to deliver therapeutic cold at a consistent temperature, are more convenient and comfortable than ice baths and allow elevation simultaneously, are becoming increasingly popular among athletes. Cryotherapy systems are also more effective than ice packs and gel packs because they cover more surface area. Integrated timers also help increase compliance and make it easy for athletes to know when their treatment is complete.
Patients like cryotherapy systems because they may feel immediate pain relief. Although cryotherapy doesn't necessarily replace other treatment options, it does give patients the feeling that what they're doing is working. The ability to continue treatment at home is also a benefit that other physical therapy treatments typically don't offer.
For physical therapists, the benefits of cryotherapy systems are many. Being able to offer equipment rentals provides an additional income stream, while also providing unique solutions for patients. In the clinic, the equipment has a small footprint and can be moved around so patients can be treated anywhere. Unlike ice baths, cryotherapy systems do not require patients to change into bathing suits or get wet, so they are more efficient to use and less messy.
Of course, cryotherapy is not the only option for treating injuries in athletes. Contrast therapy, or the alternating of cold therapy and heat therapy, may also be used to treat many different injuries. To learn more about contrast therapy and how it compares to cryotherapy, download our free Comparison Guide of Rehab Cold and Compression Systems.