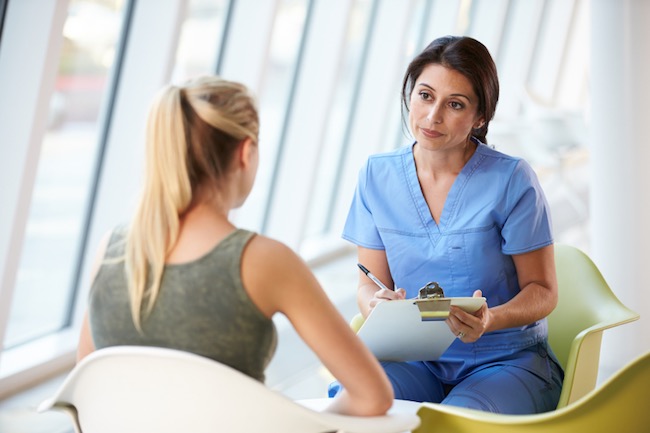 If you are an orthopedic surgeon or physical therapist who recommends cryotherapy treatment as part of a comprehensive recovery plan, you probably know the challenges your patients face when determining how to pay for it. Whether they are being treated in the hospital, a physical therapy clinic, or in their own home, insurance doesn't always cover the cost of cryotherapy treatment. Being armed with some information about other alternatives can help you better navigate the various payment options with your patients.
4 Ways to Pay for Cryotherapy Treatment
Health insurance - Although many private and commercial health insurance providers do not consider cryotherapy machines to be medically necessary, some of them will consider covering treatment if it also includes pneumatic compression. Every patient's policy is different and every medical situation is unique, so it's important to work with the insurance provider for each case to determine eligibility.

Workers' compensation - If your patient has an injury or is recovering from surgery that is related to an approved workers' compensation claim, insurance will likely cover the cost of renting a cryotherapy treatment system.

Equipment rental - Many patients find that once-daily cryotherapy treatment sessions in a physical therapist's office are not enough, and in many cases, they simply want to recover in the comfort of their own home. As a medical professional, you know the benefits of applying therapeutic cold multiple times per day. Renting a cryotherapy machine is a great way for patients to receive these benefits at home and increase their chance of a faster recovery. Rentals are charged on a daily basis and are limited to the number of days prescribed.

Equipment purchase - If you have patients who are likely to benefit from long-term cryotherapy treatment, purchasing a system for home use could be the most cost-effective option. When you have patients who could benefit from cryotherapy treatment but cannot get insurance coverage for the equipment, explain that the many health benefits outweigh the costs. By investing in a cryotherapy machine they will be able to return to work more quickly, may reduce the amount of pain medication they take, and have an improved overall quality of recovery l. In addition to the financial benefits, cryotherapy treatment will also make them more comfortable with less pain, less swelling, and a faster return to normal range of motion and function.
Game Ready is here to help you and your patients find the best path toward getting cryotherapy treatment. We will even work with insurance companies on behalf of patients to help determine eligibility. You want to ensure that they have a successful recovery and they want to return to normal activity as quickly and comfortably as possible. Cryotherapy treatment will help achieve all of these goals, so the investment is well worth it. Contact us today to learn more about how you can help your patients get the cryotherapy treatment you prescribe.