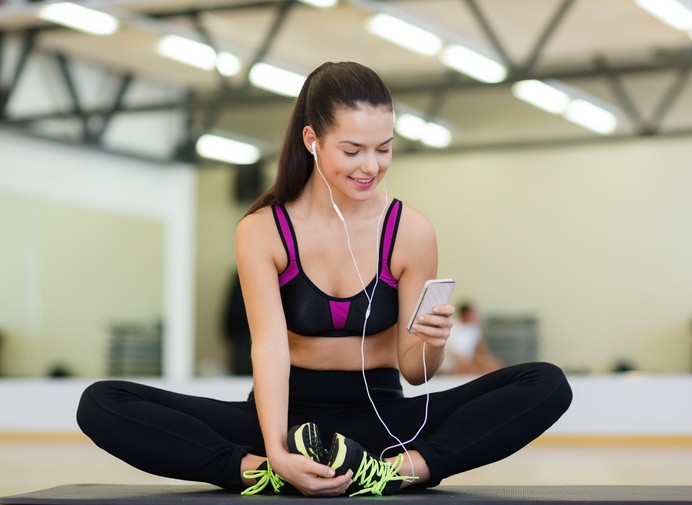 Modern technology lets you do almost anything with a smartphone or tablet. You can play games, check your messages, stay social, and capture the world around you with a built-in camera. In addition to all these handy tools, healthy living apps can also help you stay on track with your recovery plan while you're recovering from an injury.
Healthy Living Apps for Injury Recovery
After an injury or surgery, it's natural to feel discouraged thinking about how you'll stay healthy during recovery. These healthy living apps are designed to make injury recovery easier:

1. Not sure what that new pain in your knee might be? The Sports Injury App allows you to check symptoms and get a virtual diagnosis based on what you are feeling. The database has more than 160 common sports injuries with information about the associated symptoms to help you identify your injury.

2. Anybody who has ever recovered from an injury knows how tedious physical therapy can be. PT Timer: Stretch & Exercise will make sure you do each move for the specified amount of time so you don't shortchange your physical therapy session. You can create custom routines and set the timing for holding stretches, resting between exercises, and more.

3. If you're new to physical therapy, it can be easy to forget what you learned in the last session. Pain Therapy: Physical Therapy Exercise Videos shows you how to do common physical therapy exercises so you can follow along at home. You can also choose videos based on your symptoms or condition to get the benefits of a physical therapist without scheduling an appointment.

4. Motion Doctor is another healthy living app that offers videos of exercises categorized by body part. If you decide that you need help from a professional, this app also has a built-in directory of physical therapists.

Healthy Living Apps for General Wellness
There are plenty of apps to help you stay healthy after you have recovered from an injury. They can also help you prevent future injury by focusing on general wellness and overall health:
5. If you like to play games on your smartphone or tablet, SuperBetter is a great way to help you achieve your health goals. This app provides daily tasks with power-ups, battles, and quests to keep you engaged while you build four kinds of strength: physical, mental, emotional, and social.

6. If your focus is on physical fitness, Fitnet delivers short workouts that are designed to fit into anybody's busy schedule. The app also uses your built-in camera to monitor how closely you match the video, helping you improve over time and prevent injury by ensuring proper form.

7. For people who need inspiration to get outside and explore the world outdoors, Yonder offers a community of people who share their adventures. Just like you might use an app like Yelp to find a local restaurant that your friends and neighbors recommend, Yonder does the same for destinations and experiences whether you're looking for a grueling rock climb with a stunning view or a little-known hiking trail in the next town over.

8. Maintaining a healthy diet is an important component of injury recovery and prevention. Fooducate lets you enter or scan the foods you eat to help you track calorie intake and nutrition. You can also quickly determine the health profile of individual foods based on letter grades and tap the community for motivation and healthy recipe ideas.

9. Getting enough rest is critical for injury recovery, and it's also important for general wellness. Sleep Cycle is an app that analyzes your sleep patterns and wakes you up during light sleep so you feel fully rested when you wake up.

10. If you have varying health goals, Lifesum helps you achieve them in a single app. Designed to help you form healthy habits in small steps, Lifesum can help you maintain a healthy weight, get stronger, or stay hydrated.
If you have a health goal, there is probably an app that can help you achieve it. However, there are some things healthy living apps simply cannot do while recovering from an injury, but you can still leverage technology with systems like Game Ready to accelerate healing and make your recovery more comfortable.