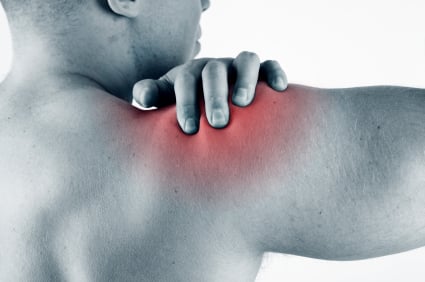 A rotator cuff injury happens fairly commonly to people, especially if they're over 40 years old and working in a job that requires lots of overhead arm and shoulder movement, such as construction or painting professions. Athletes, too, particularly swimmers, baseball pitchers and tennis players are prone to a rotator cuff tear. Once your physician diagnoses you with a rotator cuff injury, you'll either undergo a non-surgical treatment or you may need surgery if other treatments don't relieve the pain, muscle atrophy and weakness most often associated with this type of injury.
After surgery, you'll start a rehabilitation program, and here's where you get some really great news. Many doctors and physical therapists now rely on a state-of-the-art, NASA-inspired cold and compression therapy system that takes the traditional RICE (rest, ice, compression, elevation) regimen to a whole new level. Better cold and compression delivery means your recovery over the first four weeks is accelerated and you get back to working, playing and living a pain-free life.
One patient's experience
After undergoing two surgeries on his shoulder, a third one was necessary when Ben Kelly's doctor discovered a rotator cuff tearas well as other shoulder injuries. The first two surgeries were followed by intense pain, swelling and bruising and weeks of great discomfort. Happily, after the third shoulder surgery, Kelly's doctor had him use a system that delivers adjustable cold therapy and intermittent pneumatic compression in a shoulder wrap that can be easily applied and taken anywhere.
Kelly used the system for nearly four weeks and as often as possible and found it to be far superior to ice packs because it "got colder and stayed colder while covering a larger area. Plus, I didn't have to mess with it – like holding or taping the ice packs in place. I could leave the wrap on and walk around when I needed to."
The science behind the system
Rotator cuff surgery recovery is faster because of an ergonomic design that delivers cold therapy and compression right to the injury site. Cold therapy has long been known to be helpful in reducing pain and swelling; compressive therapy helps increase blood flow and delivery of oxygen to the tissue site, as well as improving lymphatic drainage and stimulating tissue healing. Adjustable temperature control, compression pressure and treatment time make it easy for the patient to use, so they remain compliant with their post-surgical rehabilitation program.
"I breezed through my recovery and therapy this time," enthuses Kelly. "I didn't have half as much swelling after my third surgery either, and the quicker the swelling went down, the quicker I could start therapy." His four weeks after rotator cuff surgery recovery are a testament to finding the right post-op cold and compression therapy solution, and sticking with the program.
Get over your shoulder surgery faster and get back in the game of life. How long was your post-operative rotator cuff surgery recovery period?