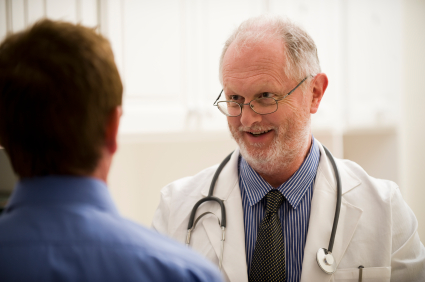 For many years, the standard of care following a musculoskeletal injury was the RICE (Rest-Ice-Compression-Elevation) method. You got in bed, elevated your ankle, for example, put a bag of crushed ice or frozen peas on the injury and tried to keep it tightly wrapped with an ace bandage from the local drugstore. If this sounds familiar, then I bet you also recall wishing for a more convenient and effective way to deliver cold compression therapy to your injury.
Researchers studying musculoskeletal injury and treatment have discovered that patients recover faster when they have access to a technology that combines active intermittent compression with rapidly circulating cold therapy. Physicians have embraced this solution because they've seen with their own eyes that their patients get back to their normal life faster.
How it works
The innovative ACCEL™ Technology (Active Compression and Cold Exchange Loop) used in this system helps physicians to do more than passively treat pain, swelling and bruising symptoms. It helps doctors help you tap into your body's natural repair mechanisms by:
· drawing heat away from the injury for more efficient local temperature reduction
· mimicking natural muscle contractions, which helps remove edema from the affected site
· enhancing lymphatic function
· improving surface contact for faster, deeper, longer-lasting cryotherapy
· encouraging the flow of oxygen-rich blood to the injury site
· stimulating tissue repair, which accelerates the healing process
Patients are prescribed this treatment post-injury or post-surgery, and can use it in conjunction with an active outside physical therapy program, or at home as a rental system that patients learn to use themselves.
A global user base
The ACCEL system is used by the most prestigious orthopedic centers, physical therapy clinics and athletic training facilities. It's also used by Olympic athletes, military personnel and professional sports team all around the globe. Surveys of patients report that:
Over 90% say they got back to work or daily activities sooner.
Over 94% say the system reduced the amount of pain medications they took, or helped them stop taking meds faster.
Over 94% report that the system offered a better post-op recovery than a previous surgery using a different cold therapy method.
What physicians and health professionals say
In their own words, let's hear from some of the physicians and other health professionals about this cold compression therapy technology:
"We've seen a dramatic decrease in post-operative pain, a decrease in hospital stays and a quicker return to work or athletic participation." Stanford Kunkel, MD, Orthopedic Surgeon
"No other system commercially available provides both compression and cold therapy as effectively. In addition, it has a built-in safety measure to guard against thermal or pressure injury and therefore makes it ideal for home- or self-treatment." Arthur Ting, MD, Orthopedic Surgeon
"Our players fight over who will get to use the system! Seriously, we have had excellent results…it's very easy to use, convenient, and effective. Thanks for making it available to the Buccaneers." Todd Toriscelli, Head Athletic Trainer, NFL's Tampa Bay Buccaneers
When you want faster and more effective recovery with less pain, ask your doctor and/or physical therapist for the most advanced cold compression therapy system on the market today. How can we help you get your game back sooner?