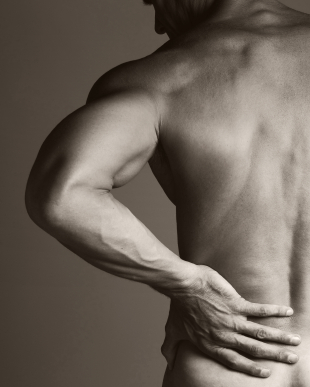 Recovering from back surgery can be a difficult process, but there are ways that you can make it easier. It's important to know what to expect before you go into surgery, so talk to your health care provider and make sure you understand the physical limitations you will be facing. The most important step you can take to make life easier after such a major health event is to prepare for back surgery recovery in advance.
Six Ways to Make Back Surgery Recovery Easier
The more prepared you are, the smoother your recovery will be. Follow these tips to help you get ready before your back surgery:
Prepare meals - You are certainly not going to want to cook, and your caretakers may not have time to prepare all of your meals for you. Make several of your favorite dishes in advance and freeze any excess food so you will have meals at your fingertips. Your family and friends may also offer to prepare food for you. Ask them to coordinate a schedule so you do not have too much food on hand at one time.

Prepare your medications - When possible, fill pain relief prescriptions in advance. Write down all of the relevant information about your medication and keep a log of what you have taken and when.

Prepare your caretakers - Make sure your caretakers know what medications you'll be taking, when they need to be taken, and at what dosage. Make sure they know where to find the loose-fitting clothing that you will want to wear, and any other household items that you might need.

Prepare your home - If your home has multiple floors, make sure you have everything you need on the level where you will be. Move any rugs or other items that could be a tripping hazard, finish all your laundry, complete other necessary chores, and pay your bills several weeks in advance. If you know you'll temporarily be using a walker, move furniture so that you have enough room to maneuver.

Prepare your vehicle - If you will be able to drive during back surgery recovery, you might consider getting a temporary handicapped sticker to limit the distances you have to walk.

Prepare for the healing process - Back surgery recovery goes faster if you actively aid the healing process with cold therapy and physical therapy. Follow your doctor's recommendations and prepare any necessary equipment in advance.
Using active compression with cold therapy is one of the most important components of the healing process. Game Ready's patented system is proven to be more effective than ice alone, primarily because of the unique Active Temperature Exchange feature that continually moves heat away from the injury site, providing deeper, more consistent cooling. Contact us today to learn more about how you can use Game Ready for back surgery recovery.

What else would you do prepare for back surgery recovery?