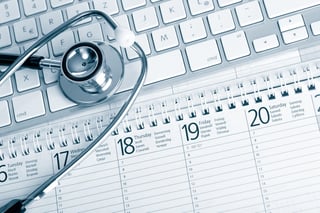 According to the CDC, each year more than 300,000 people undergo total hip replacement surgery, with the vast majority of them being age 45 or older. It is also estimated that approximately 2.5 million people in the United States are living with an artificial hip. If you are planning to join this number, or are experiencing another type of hip injury, it's important to plan for your recovery.
Although the length of the hospital stay after hip surgery has decreased over the years, healing still takes time. The more you can do to be proactive during hip surgery recovery, the faster you may be able to return to normal activity.
Types of Hip Injuries
The most common reason for total hip replacement surgery is to relieve pain associated with arthritis. This is why the procedure is more frequently recommended for older adults. Some of the other typical hip injuries and conditions that might lead to surgery include:
Dysplasia

Groin strain

Bursitis

Dislocation

Fractures
Osteoarthritis and dysplasia are genetic conditions that are not always avoidable. However, physical therapy may be able to stave off surgery for a number of years. Groin strain and bursitis are common injuries among athletes. These can potentially be prevented by warming up, stretching, using proper technique, and avoiding overuse. Dislocation and fractures are typically sudden traumatic injuries that can happen during a fall, vehicle accident, or sports injury.
Hip Surgery Recovery Timeline
If you have a condition or injury that requires hip surgery, it's good to know what to expect before the big day. Your doctor will be able to provide more details about your particular procedure and the typical recovery process, but you may use this timeline as a general guideline.
Day 1
The period immediately following surgery is centered on pain management, infection prevention, and controlling the swelling caused by the trauma your body experienced during the procedure.
Days 2-3
Physical therapy usually starts and pain management continues in the hospital. Although you can typically move the hip joint, range of motion is very limited.
Day 4
Assuming recovery is going well, you may likely be released from the hospital to go home or to a rehabilitation facility.
Days 5-10
Wound management is critical for preventing infection until the incision heals. Physical therapy continues and generally pain medication is gradually decreased.
Days 11-15
After a check-in with your doctor, if the incision is sufficiently healed, you can return to your normal bathing routine. Physical therapy is ongoing and medication may no longer be required for pain management.
Weeks 3-6
Many people are able to return to a light activity level at this stage and can walk without an assistive device. Physical therapy may help you regain strength and flexibility.
Weeks 10-12
You may be able to return to normal activity at this point, assuming the recovery process has gone as planned.
How to Help Speed Up Hip Surgery Recovery
Although the healing process will always take time, there are steps you can take to help make it go faster and to be more comfortable while you recover. Talk to your doctor about the specific strategies that make the most sense for you. You may also want to try and follow these tips:
Reduce medication as advised by your doctor to help avoid side effects

Work on getting ample rest and high-quality sleep

Try to lose weight before surgery to reduce stress on the hip joint

Make an effort to eat a balanced diet rich in nutrients

Stick to your physical therapy plan

Use cold and compression therapy
After a hip injury or surgery, a cold and compression therapy system can help reduce swelling, and it can also be used throughout the recovery process to accelerate healing and to help reduce pain. Many people find that they can significantly reduce or even eliminate pain medication through the use of a cold therapy system.
If you have recently gone through hip surgery or plan to have it soon, download our free Guide to Accelerating Hip & Groin Recovery to learn more about what you can do to heal faster.