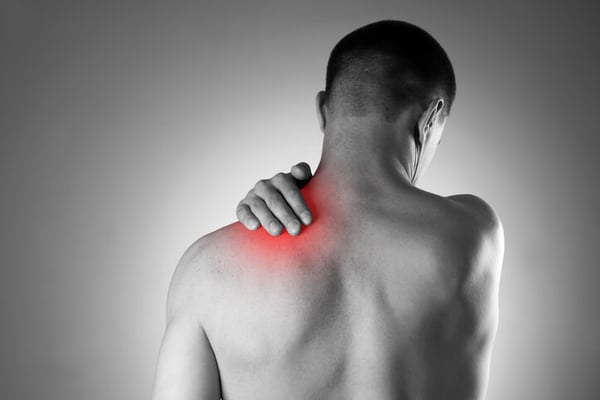 Patients going through shoulder surgery recovery are typically eager to return to normal function. Wearing a sling and operating with limited mobility can have a major impact on daily activities, especially for people managing busy schedules. Unfortunately, this eagerness often translates to high-risk behavior that may put their shoulder surgery recovery at risk.
As a medical professional, it's important to recognize this risk and take steps to help patients avoid it by communicating the importance of methodical physical therapy and providing solutions that may help them recover as quickly as possible.
Shoulder Surgery Recovery Risks
Assuming a successful surgery with no complications or subsequent infection, many of the risks associated with shoulder surgery recovery are related to physical therapy. This includes lack of patient participation, doing exercises incorrectly, and doing too much too soon.
Patient Compliance
Even patients who have strong motivation to recover can struggle with physical therapy after shoulder surgery. It can be painful, tedious, and boring. At times, it may also feel like nothing is happening, leading patients to question why they are doing it or to stop doing exercises at home. Explaining the importance of each exercise and its intended results can sometimes be enough to persuade patients that it's worth their time. For those who need a little external motivation when doing exercises at home, suggest a few physical therapy apps to guide them through the routine, count reps, and set timers.
Proper Form
Improperly executing physical therapy exercises can do more harm than good, which is why it is so important for patients to work with professionals. However, they can't be with them all the time, so ensuring that patients know how to correctly do their exercises is critical. In addition to handouts and other resources, provide patients with videos so they can hear clear descriptions and watch the exercises being performed correctly.
Overextension
Trying to do too much too soon during shoulder surgery recovery is a sure way to impede healing and possibly even cause reinjury. Explain to patients that just because they don't feel pain or they are able to bear more weight or do more repetitions doesn't mean that they should. Overdoing it can lead to another surgery, permanent damage, or a longer recovery.
Physical Therapy for Shoulder Surgery Recovery
In addition to the appropriate exercises for the type of injury, type of surgery, and other patient-specific factors, there are a number of methods you can offer to help patients get back to being their best.
Cold and Compression Therapy
Reducing inflammation after shoulder surgery can help you recover as quickly as possible. Try using a cold therapy system in the clinic, and offer one for rental so patients can continue this valuable therapy at home. Therapeutic cold at a consistent temperature lasts longer than the ice packs that patients have access to. Active compression also helps the cold penetrate deeper and reduce swelling, and a body-conforming wrap delivers cold from every angle.
Contrast Therapy
Alternating between therapeutic heat and cold helps improve circulation without contributing to inflammation. Contrast therapy helps promote healing by bringing fresh nutrients and oxygenated blood to the tissues that are working so hard to repair themselves.
Passive Motion Machines
Moving the arm without requiring the muscles in the shoulder joint to engage may help prevent stiffness and encourage greater range of motion. Using passive motion techniques and devices enables gentle movement that patients cannot achieve on their own.
Successful shoulder surgery is a team effort that requires patient participation and clear communication from physical therapists. Download The Complete Guide to Upper Extremity Injury and Surgery Recovery to learn more about tactics patients can use for safe shoulder surgery recovery.