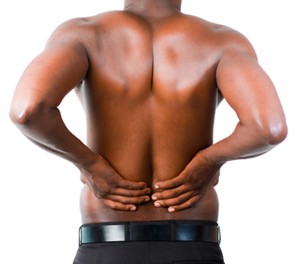 Whether from
surgery
, an injury, or a chronic condition, back pain can be very difficult to manage. The large spinal muscles are used for many activities, including walking, sitting, standing, and many others. Back pain can have a dramatic impact on quality of life and your ability to perform daily activities. The large surface area of the back and surrounding muscles can also make it challenging to treat with compression unless you have the appropriate materials.
Treating back pain quickly and effectively is essential for healing rapidly and maintaining good quality of life. Using active cold and compression therapy is one of the best ways to relieve pain and reduce or eliminate the need for
medications
.
Active Compression Therapy for Back Pain Relief
Compression is a proven method for reducing swelling and preventing edema.
Active
compression takes this a step further to provide several other benefits:
Removes edema - The buildup of fluids, or edema, can contribute to pain and swelling. By mimicking the body's natural muscle contractions, active compression pumps edema out of the affected area to help speed up the healing process.
Improves lymphatic drainage - Poor lymphatic drainage can actually contribute to back pain. Active compression helps improve the flow of lymph fluid, which brings essential nutrients to the body's tissues and removes cellular waste products.
Improves oxygen delivery and blood flow - Active compression also helps improve blood flow in the injured area, which allows more oxygen to reach damaged tissues.
Stimulates tissue repair - As more oxygen and essential nutrients reach the damaged tissue in the injured area, it is able to repair itself and heal more quickly.
These benefits do not come with the static compression provided by a bandage or wrap; only active compression can create the pumping effect required to remove edema, improve drainage, and stimulate blood flow.

Active compression is created by pneumatic pressure that flows through a specialized compression wrap that conforms to the body. Adding active cold therapy can further enhance the benefits of compression therapy by reducing pain and inflammation. Air and cold water flow through different chambers in the wrap to provide consistent temperature and pressure for the duration of the therapy session.

Game Ready's active cold compression therapy system uses patented technology to provide consistent pressure and temperature on the entire injured area. Adjustable back wraps fit waist sizes from 22 to 55 inches, so doctors and trainers can use one system for all patients and athletes. Contact Game Ready today to learn more about getting your own active cold and compression therapy system.

How do you currently treat back pain? Do you find the results satisfactory?