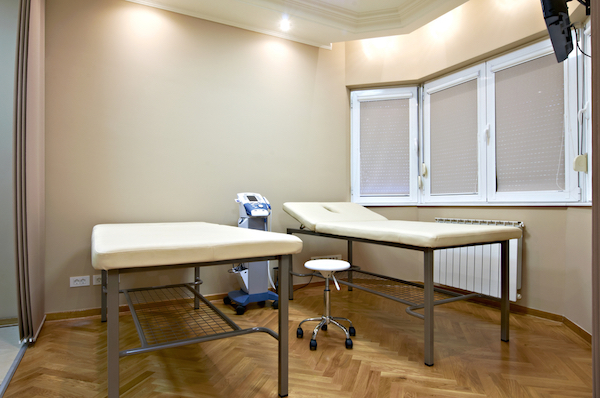 Any investment in new equipment requires serious consideration. In addition to the upfront and potentially on-going costs, you must consider how much space you have for storage and use, how often the equipment will be operated, and of course, whether the technology is right for your patients and practice.
Cryotherapy has a long history of use for a broad range of medical conditions and injuries. With clinical data to back it up, the application of cold therapy is not going change any time soon, if ever. However, what has changed is the technology for delivering cold.
New cryotherapy machines have been developed to deliver therapeutic cold and active compression at the same time. These devices use an ice reservoir and patented dual-chamber technology to circulate cooled water and pneumatically pumped air through a wrap that encloses the affected part of the body.
3 Benefits of a Cryotherapy Machine in Your Practice
Although you might already have an effective system for applying cold therapy to your patients, there are several benefits to upgrading to a cryotherapy machine:
Patients save money - Active compression and cold can help reduce patient costs in a number of ways. In many cases, they don't need to take as much pain medication, or they can eliminate it entirely. A faster recovery also means a quicker return to work and fewer lost wages.

Patients comply with treatment - Patient compliance plays a major role in the success of any physical therapy approach. If patients come to your clinic and have to sit through a cryotherapy treatment that is uncomfortable or potentially harmful to their skin, they are less likely to complete the entire course of treatment. A cryotherapy machine with soft, flexible, ergonomically designed wraps that conform to their body is much more comfortable than an ice bath that requires them to get wet, or a gel pack that they have keep in one position for a long period of time.

Treat two patients at once - Your practice is a business, which means that you need to get the most from your equipment investments. A cryotherapy machine allows you to connect two active compression and cold wraps to a single control unit so you can maximize your resources and schedule two patients for cold therapy at the same time.
Game Ready provides active compression and cold systems for clinics and practices. With wraps that are designed to address virtually any injury area, you can offer a better solution to your patients. Game Ready is proven to be more effective than ice alone, and patients will love the more comfortable treatment alternative.
If you want to learn more about how Game Ready can benefit both you and your patients, contact us today with questions or place your order now.